If you are wanting to register for the up coming VIRTUAL Switch meetings
on Oct 10th or 20th @ 9:30 AM or Oct 31st @ 1:30, click here.
There was an error printed in the latest RHCA Newsletter and Switch packets that included last years registration link for virtual Switch Meetings. If wanting to attend a VIRTUAL Switch meeting in October of 2023, please register by clicking here. If attending an in-person meeting, no registration is required.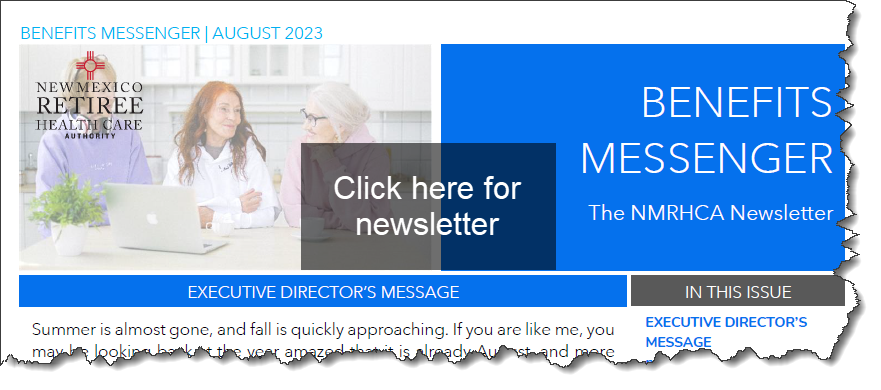 2023 August Newsletter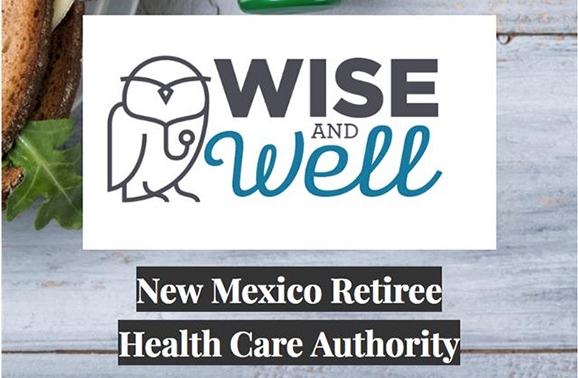 Wise and Well E-Newsletter
The SEPTEMBER 2023 edition of the Wise and Well Newsletter is available now! Go to the Wellness page to sign up to receive the newsletter.
NOTICES
Click on the Notices Home Link for More
Need information about your retirement benefits?
Are you a public entity seeking to join NMRHCA?
Most Requested Resources